Organic Spearmint - 5ml - 100% Pure Essential Oil
SKU006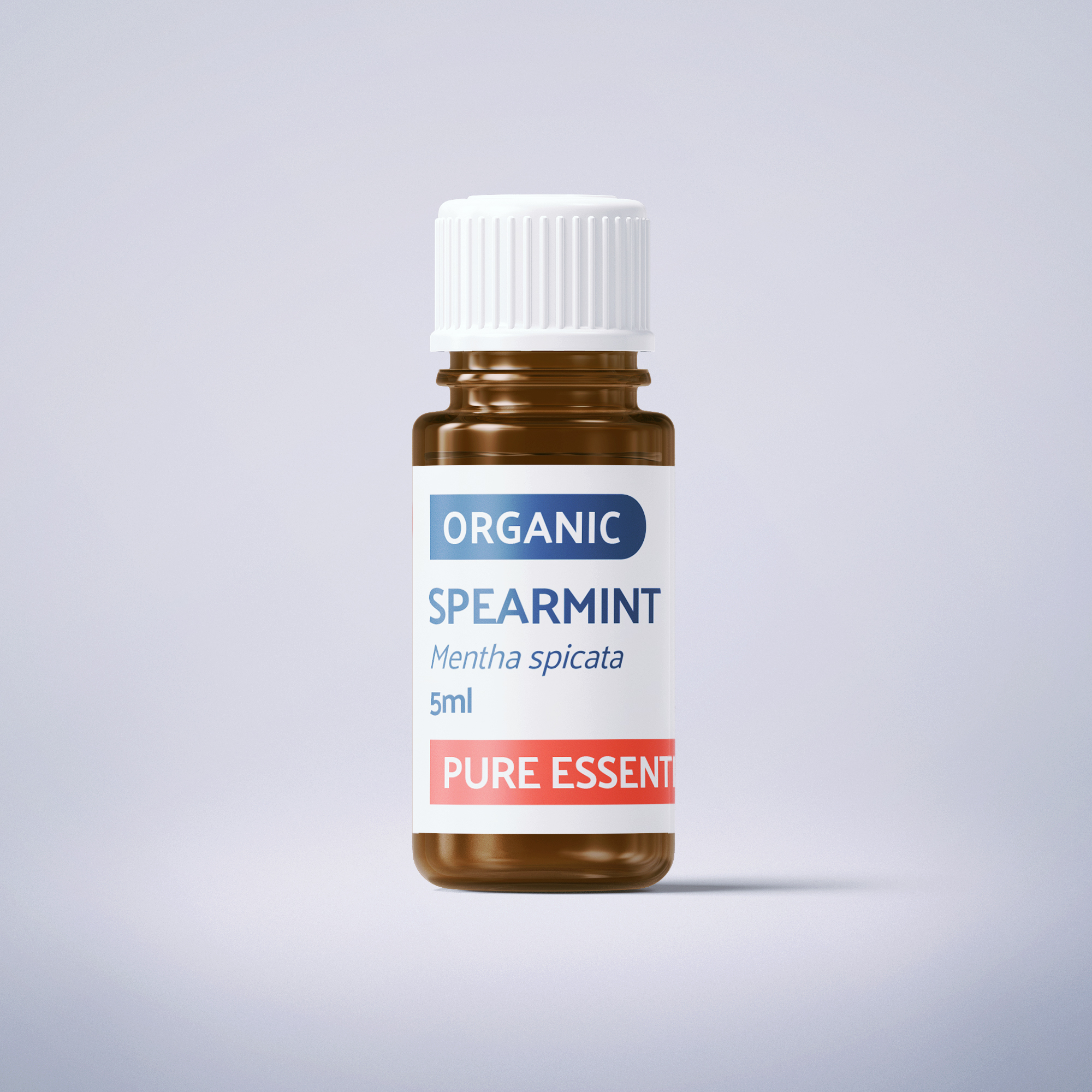 Organic Spearmint Mentha spicata
The essential oil is steam-distilled from the dried perennial herb.
A pale yellow liquid with sweet, soft, fresh, minty aroma.
Useful as an aroma for morning sickness and an alternative to peppermint for nausea during labour.
Safe to use as an aroma or diluted to 1 % in organic sunflower oil or aloe vera gel directly on skin after first three months of pregnancy.