Professional Carry Kit
SKU012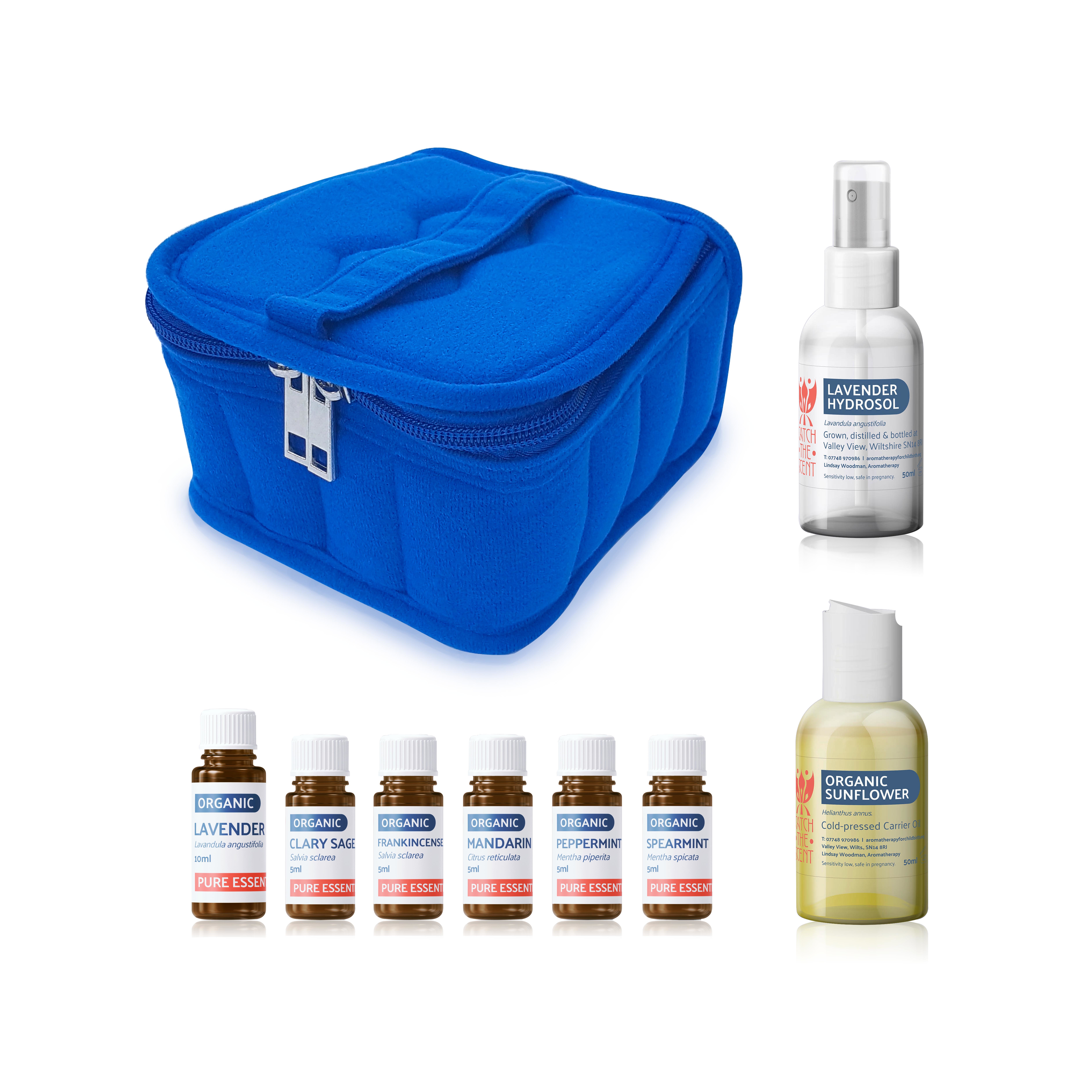 PROFESSIONAL CARRY KIT

Costs less than buying everything individually

A professional kit, designed for use during labour following the methods taught by Aromatherapy for Childbirth.
INCLUDED IN THE KIT

Organic Essential Oils - 100% Pure
Clary Sage - 5ml
Frankincense - 5ml
Peppermint – 5ml
Spearmint - 5ml
Mandarin -5ml
Fine Lavender – 10ml
Carrier Oil

Organic Cold Pressed Sunflower Oil - 100ml
Aromatic Spritz
Organic Lavender Distilled Hydrolat Spritz - 100ml
Essential Oil Carry Case
Strong soft protective essential oil carry case with 16 bottle compartments. Ideal for transporting your essential oils, and keeping them organised and safe. Available in a range of colours. Can be stored in fridge to prolong the shelf life of products.
Tried and tested by the Aromatherapy for Childbirth team!
Carry Case - Colour Options